As we kickstart 2021, our managing director Cal Doggett takes a look back to the unprecedented year that was 2020.
What a rollercoaster year it was. COVID-19 made life tough for all of us in 2020 both personally and professionally and some are still in significant hardship…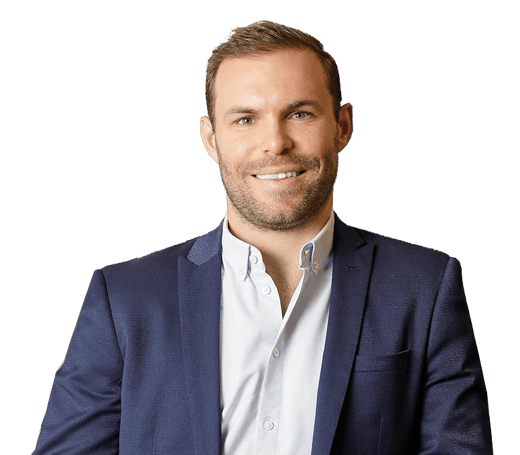 One of the silver linings we experienced was the internal reflection COVID-19 demanded from us. We recognised early on that flexibility and discomfort were our friends.
We had to embrace the new while staying true to the fundaments. Many who stayed steadfast did not make it through. The pandemic gave us all a chance to reflect; a chance to review; a chance to assess our relationships and our goals. It was a year with unprecedented challenges – and unprecedented opportunities.
For us, it became obvious that if we wanted to grow our investors' wealth during this health crisis, we had to do three things, and do them well:
Minimise the damage from COVID-19 by supporting the right tenants
Take decisive action (most often without all the information at hand) to mitigate future risk; and
Take advantage of unique investment opportunities while the rest of the field sat on the sidelines.
Those investors who reverted to property fundamentals saw a pay-off in 2020. And with the economy on the rebound and Australia's resilient property sector resuming its pre-pandemic strength, 2021 is shaping up to be a very exciting year.
From the team at Properties & Pathways, we hope you've returned from your holiday break refreshed for a prosperous 2021.
Best wishes,
Cal Doggett
Managing Director
---
2020 Milestones
Here's a look back to P&P's 2020, a year with unprecedented challenges – and unprecedented opportunities.
1. 100% Leased
Several investment trusts, over 20 commercial properties and dozens of lettable spaces in our portfolio. We were proud to announce during the year that every square meter of it was occupied by high quality businesses, particularly with the challenges brought by COVID-19. How did we do it? Maintaining strong relationships with our tenants.
2. A logistics gem
Earlier in 2020, we purchased a stunning industrial logistics asset alongside our Pathway 15 Unit Trust investors. The asset sits in Melbourne's most prestigious industrial precinct, occupied by ASX-listed companies operating as essential services during the pandemic. Learn more.
3. New asset manager
We were thrilled to welcome our new Asset Manager Whitley Gilbert to the team, replacing Melanie Turner (who is currently on 'new mum' duties!). Whitley is more than just a dedicated property professional, with ten years' experience under her belt, but is a bright and enthusiastic addition to our great team.
4. A COVID-proof asset
In March 2020, we settled an asset in our Pathway 12 Unit Trust at the height of COVID-19. Along with multiple government and ASX-listed occupants, our new Centrelink tenant had lines around the corner during the coronavirus outbreak, proving a smart investment can trump a pandemic. Such essential services not only carry a community during tough times, but support investors too.
---
Eyes on 2021: Looking ahead
Australia's industrial logistics sector continues to heat up in the dust of COVID-19. Logistics companies are in overdrive with eCommerce records being broken and the need for transportation of goods higher than ever.
More investors will rejoin the property game in 2021, including foreign players who've been unable to set foot on Australian soil. We expect to see supply resume its pre-pandemic strength, particularly across high-populace areas in VIC and NSW. Office property in highly-relevant precincts is another sector to look out for, particularly properties with smaller floor plates, as companies look to build team culture in a centralised location. If you're looking to prosper in this new year, there's plenty to be excited about.
Sign up to receive our investment updates to ensure you don't miss out on investing alongside us in 2021.